We are a global company driven by Innovation
R3GIS has decades of experience in creating Web-GIS solutions for the management of geospatial data. We design flexible, user friendly and efficient solutions through continuous innovation and research. R3GIS has established itself as a reliable and competent supplier in European and global markets.

Our offices are located in the NOI Techpark, South Tyrol's innovation hub, in northern Italy. In this setting we enjoy connections with more than 70 creative and innovative companies and start-ups. With some of those, we collaborate on implementing various European Union funded projects. Find out more about that in the "Innovation" section of our website.
A network of partners
Thanks to a rich partner network, we are well equipped to deliver comprehensive, tailor-made solutions for our clients. The synergies from these partnerships constantly enrich our product mix and services and we love to pass that value on to our clients.
Certifications
R3GIS has implemented and maintains a Quality Management System compliant with the UNI EN ISO 9001:2015 standard and an Information Security Management System UNI ENI ISO 27.001:2017, which meets the criteria contained in the following Guidelines: ISO/IEC 27017:2015 and ISO/IEC 27018:2019.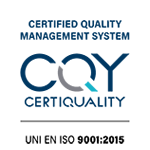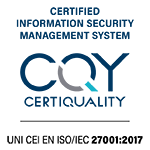 GreenSpaces is Cloud Marketplace certified, a requirement for Italian public administrations to use the service. This can be verified on the portal of the Agency for National Cybersecurity (ACN).
Documents