We are a Global Company driven by Innovation
R3GIS has long lasting experience in creating Web-GIS solutions for the management of geospatial data. We design flexible, user friendly and efficient solutions through continuous innovation and research. R3GIS has thus established itself as a reliable and competent supplier in the European and Global markets.

Our office is at NOI Techpark, the South Tyrol's innovation district, in northern Italy. Here we connect with more than 70 creative and innovative companies and start-ups. With some of them, we work together on the implementation of European-funded projects. Find out more about this in the "Innovation" section of our website.
A network of partners
Our solid partner network constitutes a fundamental resource for providing customers with complete solutions. Synergies that arise from partnerships fully benefit our customers by enriching R3GIS products and services.
Certifications
R3GIS has implemented and maintains a Quality Management System compliant with the UNI EN ISO 9001:2015 standard and an Information Security Management System UNI ENI ISO 27.001:2017, which meets the criteria contained in the following Guidelines: ISO/IEC 27017:2015 and ISO/IEC 27018:2019.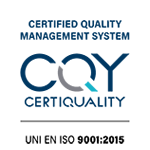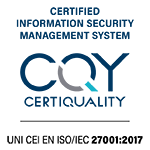 Moreover, the company has obtained the AgID (Agency for Digital Italy) Cloud registration for its product GreenSpaces, necessary for Public Administration in Italy to purchase the service.

Documents