WorkSpaces

is tailored to your needs
Facility management
for buildings
Management
of forest inventories
Maintenance
of drainage systems
What is
WorkSpaces

?

WorkSpaces is an integrated and geo-referenced software platform: the perfect solution for organising and managing the maintenance of public and private assets efficiently and transparently.

Thanks to a simple interface specifically designed for Web and Mobile technology, all users can access a constantly updated central database and edit information within their areas of responsibility.

The availability of up-to-date information on assets and historical knowledge of jobs allows for better planning of future activities.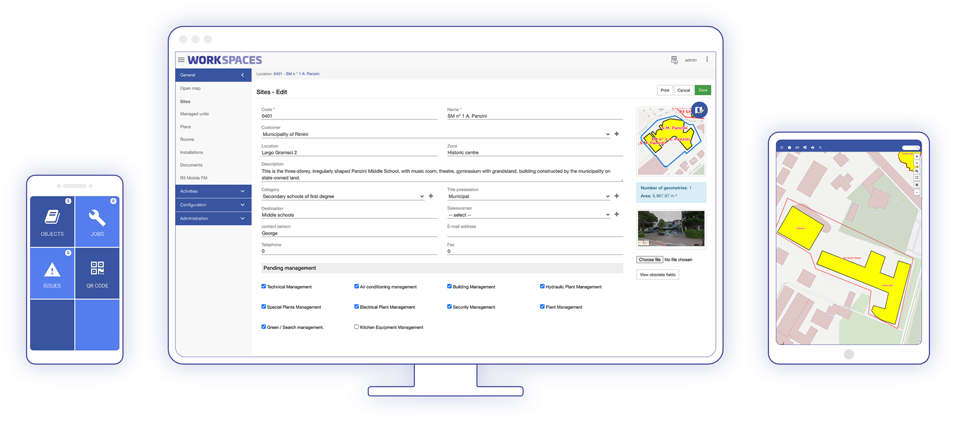 Advantages
Flexibility
WorkSpaces is a flexible software solution. Its structure and contents are highly configurable, ensuring end users' individual needs are met in the best possible way. All data forms and workflows can be customised to meet information requirements, easily adapting to different functional areas.
Geographically enabled
All assets, activities, and inspections are geolocated. The map interface lets users plan activities according to geographic position and locate all managed assets: buildings, infrastructure, technical utility networks or any other assets that need to be managed.
Stakeholder involvement
With WorkSpaces, you can involve all internal and external stakeholders in the management of your assets, defining different roles for each user group and giving different access levels to information in the platform.
Transparency
WorkSpaces provides a transparent work environment. For each job, the software monitors the entire process - from scheduling to planning, from job creation to closure - tracking actions of all stakeholders involved in the activities.
Because it can be so quickly and easily customised,
WorkSpaces is the perfect facility management system
for managing those assets for which no standard platform exists.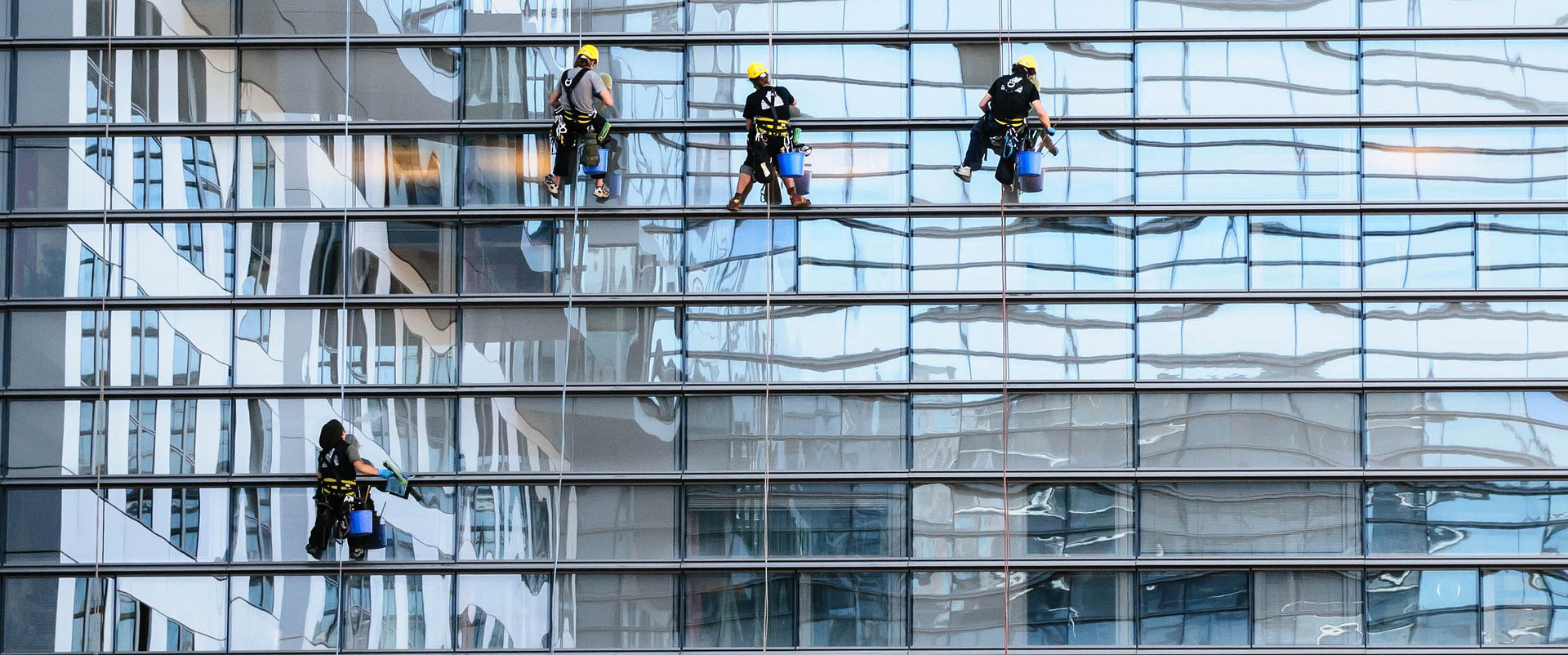 App and
Fieldwork
Individual objects and related information can be accessed on the mobile App in the field. Moreover, all objects can be identified directly in the field with QR codes, tracking all maintenance activities allocated to a given team.
Jobs
Management
WorkSpaces lets users manage scheduled jobs, calculate costs, report issues and non-compliance. External job management systems (CRM or ERP) can be interfaced through a documented API.
Technical
Aspects
A single, up-to-date database
All information about sites and their elements can be browsed in real time by all the stakeholders involved.
Sharing
The activity calendar for each site can be shared among all stakeholders as a detailed job list or as a Gantt chart. Users can view only those activities for which they have responsibility.
Software as a Service
WorkSpaces is available as Software as a Service (SaaS) for an annual subscription fee, which includes the use of the web platform and the mobile App, hosting service, daily data back-up and remote support.
Unlimited number of users
There is no limit to the number of users you can create for all stakeholders involved in the management of assets.
Scheduling
Maintenance activities can be scheduled and assigned to operators. Automatic procedures allow for planning activities dependant on inspection outcomes.
Offline operation
The information is updated directly in the field through the Mobile App, even without Internet connectivity.
Data import/export
WorkSpaces allows authorised users to import and export survey data in a standardised and documented format.
Our Partners
Find our WorkSpaces partners in Europe
Documents
Explore WorkSpaces documents
WorkSpaces
Smart management of public and private assets
You can now download the documents.